Welcome to PARC BV
Dredging and marine repair specialists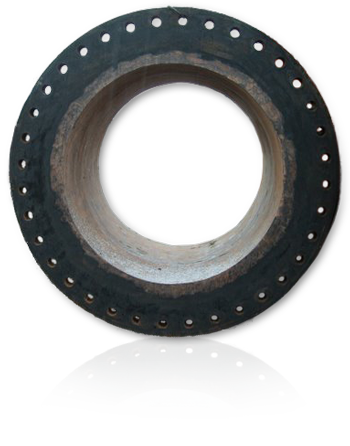 Parc BV is an internationally operating repair and maintenance company for the dredging and energy sectors and the offshore, process and recycling industries. Parc BV is well aware of the wear and tear to which your material is exposed. All our solutions are, therefore, a powerful response to the effect that the "elements" have on your material.
Parc BV, therefore, carries out solid repairs. Maintenance and repair solutions of which you will see a quick return on investment simply because they will double the life span of your material.
Parc BV is an all-round repair and maintenance company offering many different services. We have four main areas of expertise. They are:
Repair of floating rubber hoses, buoys and suction and discharge hoses
Parc BV will bring your rubber hoses back to their original diameter. We will repair outside and inside damage so that your valuable material will be operational in the best possible manner and is wear-resistant for a very long time.
PE welding of floating devices, pipefloats and tanks
When damaged PE material needs to be repaired, we will gladly support you. Cracks, ruptures or holes can be welded so that the floating capacity will be restored. Parc BV always delivers a technically perfect and strong solution when it comes to plastic welding.
HDPE (high density polyethylene) pipe fusion welding
We have mastered the specific skills of fusion welding as no other. We create high-quality, strong joints between the pipe parts through heating and compressing the pipes together. Our buttwelding machines produce fusion welding from 60 mm to 350 mm. We also supply flanges and steel rings to ensure we provide perfect fusion welding and complete pipeline systems.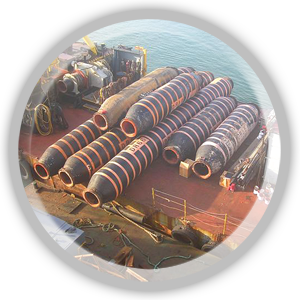 Fully filling floats, pontoons, buoys and jetties with foam
Parc BV offers customised solutions when it comes to fully filling with foam all sorts of (floating) objects. We work with high-quality closed-cell PU (polyurethane) foam that does not absorb water.
The work is carried out at our own workshop in Werkendam, the Netherlands or at a location of your choice in the Netherlands or abroad.